I told you I would be a one stop shop for holiday reads this December! I tried to read all the books in my Bookstagram tree, but after a few too many less than jolly reads I switched gears. I feel like Scrooge!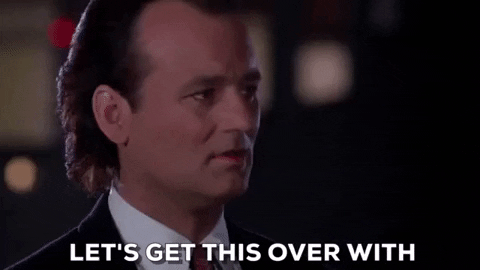 I'm terrible. It's not that I didn't enjoy them enough to DNF, its just that my reading was slow moving and I didn't have that need to turn the next page feeling to whip through them. Darn it, I just realized I may be in a bit of a reading slump so don't take my reviews to much to heart.
First up (the best of the bunch):
The Christmas Keeper (Happily Ever After #2) by Jenn McKinlay
4 jingle bells
Published:  October 29, 2019 by Berkley Romance
Category: Holiday, Romance
I read McKinlay's The Good Ones – book #1 in the Happily Ever After series – and was excited to see book #2 was a Christmas read! It is a standalone, but I recommend reading the first to learn a bit more about the supporting characters. They are both cute cowboy reads…and you know I love my cowboys.
Handsome, ladies man Joaquin falls hard for Savannah at first glance: even goes as far as declaring her the girl he is going to marry by Christmas. Savy isn't buying what Quino is selling and it drives him crazy. A chance mistletoe encounter will send Savy for a loop – she never thought of her stay in town as permanent (so no relationships) – but she finds it hard to resist Quino's genuine charms. Will she stick around long enough for Christmas or head back home and leave Quino behind?
Purchase Links:
Barnes & Noble
Indigo
Thank you to Berkley Romance for the free book in exchange for my honest review
---
Let it Snow by Nancy Thayer

3 jingle bells
Published: October 15, 2019 by Ballantine Books
Category: Novella, Holiday, Chick-lit
This is my first Nancy Thayer book! Although I wasn't super excited about this one – felt it was lacking and a bit unbelievable – I will try and read one of her summer reads. She did make me want to book a trip to Nantucket stat…even in the cold, so that is saying something.
Toy store owner, Christina and her band of Nantucket "misfit" shop owner friends fear they will have to close their storefronts when new landlord Oscar Bittlesman – the town Scrooge – raises the rent. Christina is befriended by Oscar's grand-daughter and son; and will fall for them both. Will she be able to continue a relationship with them when their grandfather would be the cause of her demise? Will she be able to convince Oscar to simmer down on his rent demands?
Is it bad that Christina bothered me? I also found Andy's character a bit unbelievable. If you are looking for a quick, predictable, no nonsense holiday read than go for it. Hope you enjoy it more than my prickly self did. (I think I may need a hot chocolate to perk up my spirits, I hate being sass like this)
Purchase Links:
Barnes & Noble
Indigo
Thank you to Penguin Random House for the free book in exchange for my honest review
---
Cowboy Christmas Redemption (Gold Valley #8) by Maisey Yates

3 jingle bells

Published: September 24th 2019 by HQN Books
Category: Holiday, Romance
Maisey Yates' cowboys started my love for all things cowboys: her books never fail to be page-turners. I may not be over the moon about them all, but they are reliable and usually get me out of my reading slumps.
Ellie, a widow, was married to Caleb's best friend who was tragically killed before the birth of his daughter. Caleb stepped in and has been Ellie's psuedo husband, minus the romance part until Ellie enlists Caleb's help with her "Christmas Wish List" to help her get her spark back. She thinks because Caleb is someone she trusts it could all work out with them having a bit of fun and then going back to normal…yeah, not so much.
Like all my Yates' reads, I read this one very quickly. I downloaded the audio to keep the story going and I think that is where I messed up. The narrator set a tone that didn't work for me.
Out of all the Dalton brothers this love story was the weakest, but I still love them. I wanted more from Caleb and Ellie's story after so much build up in the previous books – when they were supporting characters – that I was left disappointed.
If you never read Yates' before I recommend starting with Last Chance Rebel, you're welcome. 😉
Purchase Links:
Barnes & Noble
Indigo
I think I need to eat some Christmas cookies and pour a glass of wine. I need to get out of this sass mood stat!
Have you read any cute holiday inspired reads? Anything you recommend I put on my TBR for next year?!
Please note: this post contains B&N and Indigo affiliate links. If you purchase this book through the links above I will earn a small fee; at no additional cost to you. This will help me purchase more books to read and recommend to you all!