4 disco balls

Sinner by Christopher Graves
Check out the Book Trailer
Publish Date: April 5, 2018 by OP Media
Category: Horror, Thriller, Suspense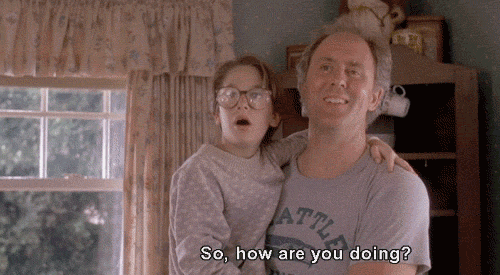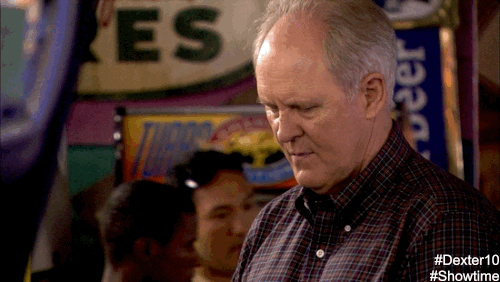 In 2018, I read my first horror book and probably my last. This is not at the discredit of the author, who did a fine job of invading my dreams and turning them into nightmares. I haven't been this freaked out since Season 4 of Dexter and the Trinity Killer: holy moly my senses are on overdrive; paranoia being the top dog here. By the way, thanks a lot John Lithgow, you have officially ruined my fond memories of Harry and the Henderson's.

photo cred:
brianwolk, flickr
Let me give you a little background here, I promise to be quick. In the early 90's when I was just a tween I watched Nightmare on Elm Street; my mom told me not to, and I didn't listen, and I have been paying for it ever since. Fast-forward to my late 30's and I still cannot go in my basement (and its finished) if my husband is not home. Freddie, or some other creep, is down there waiting to catch me off guard and I am one step ahead of them…I am not walking into their trap. Laundry will just have to wait, oh well.
So now that we established that horror is not my jam, hopefully my ratings do justice to this book for horror fans. As much as I do not like to be scared, author Christopher Graves' story was very creative and did what it set out to do: scare you senseless.


It's a scariness derived in how realistic the story line is, as it could happen (and I sure as sh*t hope it doesn't, good grief!). There are no monsters, aliens and the like: there is a super creepy, angry evangelist who has it out for all single women really (essentially, they are all whores and the root of sin, so if they piss him off…well you can imagine the rest). There is one victim who escapes his basement lair – and all the snakes (a major source of my nightmares) – but, will she find safety? I could go on, but than that would be telling you the story and that is not my MO. You will have to read to see for yourself.
---
Buddy Read:
One day on Instagram I noticed that @BusyCollegeBookworm (Alison) was also about to read Sinner. I had never done a buddy read – and still don't really know what is should entail – but I reached out to Alison and asked if she wanted to check in with each other every 100 pages or so…thank goodness she said yes! I needed someone to vent and scream too (not literally but I used very dramatic emojis to make my point). If you are uncertain of reading this and need some support I recommend a buddy read, or reach out to Alison and I and we can yell and scream about all the same things!
Want to know how Alison and I felt about the book overall? Check out our 'Horned' ratings below!
Alison's explanation of her ratings:
Similar to Nikki, this was my first horror book too! I've always been such a scaredy cat when it comes to any type of horror or thriller; the one time I watched any horror movie, I didn't sleep for days and vowed to never do it again. And…well, I picked up 'Sinner' anyway. It certainly didn't disappoint! Though it was well written, there was no way I could have read this without a buddy- Graves is incredible at creating suspense and fear. This book REALLY creeped me out for two reasons.
One: I hate gore, and this book had a fair amount of it.
Two: The victims in this book are eerily close to  my description; a woman who lives alone in a new area.
After reading this book I couldn't walk outside of my apartment without freaking out. So between those two reasons, this book gets a 5/5 on the Nightmare Inducing scale from me. If you're not into horror like me, I would definitely consider doing a buddy read on this one!

You can find Alison's full review on her blog BusyCollegeBookworm.
If you commute like I do, you may not be able to scream on the train, subway or bus, but you can certainly yelp, hold your breath, or make the odd face here and there (and you will…I am thinking of one scene in general that felt like I held my breath the whole chapter). There is not necessarily a lot of gore – Freddie Krueger gore being my benchmark – but it does leave you a bit queasy at times. Overall, I could not stop talking about this book to whomever would listen (my husband, my boss, colleagues, a business contact) as I was on edge and needed to get to the ending. I think I need to watch an old school Disney movie tonight, hopefully Mary Poppins will be the diversion I need.
Purchase links:
Amazon US
Amazon UK
Barnes & Noble
A huge thank you to Smith Publicity for sending me an advanced reader's copy of Sinner.
Are you a fan of Horror? Have any embarrassing stories like myself that you would care to share so I feel better about sharing mine (it would be much appreciated!)? 😊
BTW, Bailey isn't a horror fan either & had to turn his head away from the scary parts…
You may also find Alison here:


Please note: this post contains an Amazon affiliate link. If you purchase this book through the link above I will earn a small fee; at no additional cost to you. This will help me purchase more books to read and recommend to you all!