3.5 disco balls
Self Published Date: January 17, 2018
Purchase: Amazon $3.99 to purchase, kindleunlimited eligible
Category: Romantic Suspense
Before I start, I just have to say that I love this book cover. Book covers are so important and this one certainly is intriguing. The book synopsis…also very intriguing: Bree Valentine wakes up in a hospital room 5 months pregnant with no memories of getting there. Fast forward five years later and she meets this man and the gravitational pull between them sparks memories from a time she had forgotten. Could this mysterious man be the father?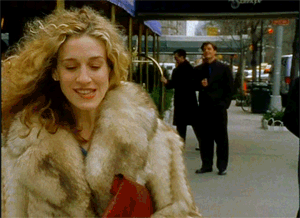 If you watched Sex and the City you probably also had a love hate, or maybe just hate, relationship for the character Mr. Big. You knew he was bad for Carrie, yet you yearned for them to be together (or maybe you didn't, but I am trying to make a point here!) That was the character Daniel for me. Cue in the mysterious, cold yet flirty, broken bad boy type who literally gave me goosebumps when he entered the scene. You never knew his mood and it was constantly changing. Just when I thought I knew where the story was going, it went in a different direction. I liked him then despised him. He was confusing and frustrating, yet I was addicted to finding out where his story was going. Any free time I had was spent reading so I could get to the darn ending!
The book first starts by introducing Bree and her friends, Violet, Jill, Ian, August and Zach. I didn't like most of them very much, save August, but then Daniel is introduced and the chemistry between him and Bree seeped off the page; I became more engaged in the story. Overtime most of the characters would grow on me too, but the focal point was the ups and downs of Bree and Daniel.
There were a few times I felt like I didn't know what was going on in the story, as if maybe I missed something, but that's also what kept me reading. All the flashbacks were bits and pieces of the whole story that overtime would make sense of it all. The author, Nell E. S. Douglas, was super helpful in answering any questions I had: follow her on Instagram, if you don't already!
There were some typos, but I know Nell is working on updating them. She put a lot of care in building Bree as a character: I learned she majored in Psychology and became interested in psychogenic amnesia, which was what Bree would ultimately suffer from. If you are a fan of romantic suspense check this one out and make sure to let me know what you think!
If you also read 'In the Land of Milk and Honey', let us know what you thought!


Please note: this post contains an Amazon affiliate link. If you purchase this book through the link above I will earn a small fee; at no additional cost to you. This will help me purchase more books to read and recommend to you all!