4 margaritas
Published: July 24, 2018 by Lake Union Publishing
Category: Thriller, Mystery, Suspense
But were they really?
Three long time friends (Ashley, Natalie, Lauren) take a girls vacation to Mexico. Three is a crowd. Two are always competing for the leader of the pack's attention: while loving and hating her at the same time. Make up your darn mind ladies! Anywho, Ashley goes missing after getting into major blows with Natalie and Lauren (separate fights that Natalie and Lauren don't know all the details of…hmmm).
One will not – or will choose to not – remember what happened after Ashley left the bar the night she went missing…that's Jamie Foxx's cue to start singing "Blame it on the Alcohol."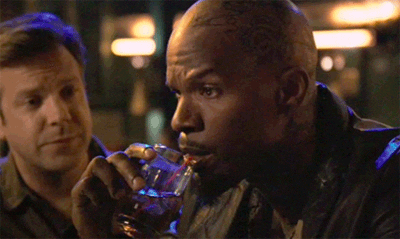 Will they find her before time runs out?
Does she want to be found?
When found will she be dead or alive?
So many questions – go read it to find the answers.
I found myself getting super irritated with all three ladies at different times, like stop being so passive aggressive and voice your feelings will you! But that is what I think made the book so good: hating then liking each character at different times had me changing my mind on what I thought might have happened.
The book reads super quick. I love how the chapters alternated between characters and at different points in the vacation (i.e. Days Before, The Night, Days After). Looking for a summer book club read? This here may be your jam. The best part of the book was the last three sentences…like holy whoa.
I received a copy of Girls' Night Out from the authors in exchange for my honest review.
Purchase Links
Amazon US (free for kindle unlimited, $5.99 kindle)
Amazon UK
Barnes & Noble

Please note: this post contains Amazon and B&N affiliate links. If you purchase this book through the links above I will earn a small fee; at no additional cost to you. This will help me purchase more books to read and recommend to you all!