5 disco balls
Published: April 20, 2006 by Speak (first published 1967)
Category: Classics, Young Adult, Fiction
The Outsiders was Book 2 on my September Reading Challenge High School Reading Redo list; two down, six to go! Reading this in one day sure made up the time it took me to read Rebecca, phew. I am back on pace but still have Grapes of Wrath by John Steinbeck ahead so hope I give myself enough time to finish my overdue homework 😉
I don't know what more to say than I should have read this for homework when I was a kid. I've missed out on this incredible story all these years! Never mind that this book was written by a teenager, Susan Eloise Hinton used her initials to hide the fact she was a female so male readers wouldn't dismiss her. Knowing she was an impressionable youth herself blows my mind. The insight and care she had given to the character development is beyond 5 stars: beyond!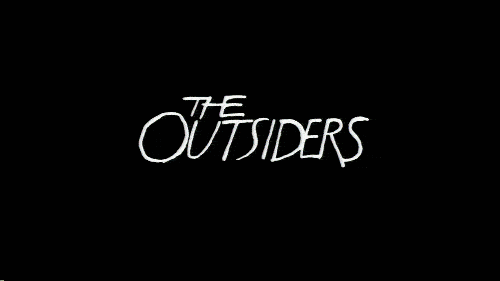 The book is only 180 pages and I whipped through it in one day. I now need to add the movie to the list of things I need to watch; how I missed it growing up too is a mystery to me? I am an 80s baby and pop culture lover; this movie is probably considered a right of passage – like the Goonies – and I've failed in not seeing it yet.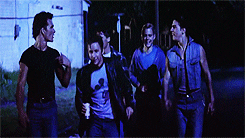 The Outsiders tells the tale of two town rival groups: Greasers and Socs. The Greasers are known as poor "hoodlums", and the Socs are the rich popular kids. The Greasers are more than just friends: they are a unit, a family. There are brothers: Darry, Sodapop and Ponyboy (our main narrator), Dallas, Two-Bit, Steve, and Johnny. No one messes with Johnny: inside or outside of the group.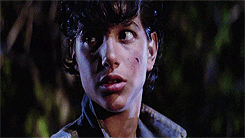 Each group would bully and torment the other; Johnny getting it real good that he would never feel safe. Being a scared, anxious kid leads him to making a decision that will affect both groups for the rest of their lives.
There is so much power behind the words that weave this heartbreaking coming of age tale. There is no way you can put it down at any point. You need to know the fate of your favorite characters and won't be able to stop until you feel they are safe.
When I started reading this I heard from many of my bookstagram followers that this is a brilliant book for all readers: more specifically, the students who typically dislike reading love The Outsiders. It's a story that can resonate with us all. It's not just about social class, but finding your footing and learning that we are more alike than we are different – we all see the same sunset.
Now off to watch the movie!! Stay Gold. XO, Nikki
Purchase Links
Amazon US
Amazon UK
Barnes & Noble
Stream the Amazon US Movie
Stream the Amazon UK Movie
The Outsiders Movie Trailer (got to love a good 80s throwback!)

Please note: this post contains Amazon and B&N affiliate links. If you purchase this book through the links above I will earn a small fee; at no additional cost to you. This will help me purchase more books to read and recommend to you all!