4 disco balls
Published: June 5, 2018 by Doubleday
Category: Fiction, Thriller, Mystery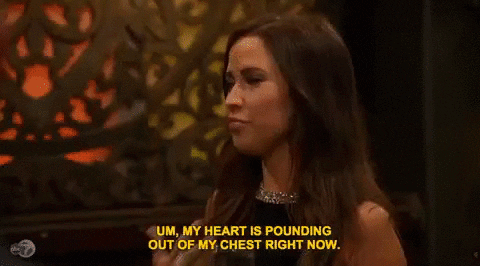 You know how most thrillers keep you on edge a bit throughout the book and typically towards the end there is that "hold your breath" moment. Well, for me this happened at the halfway point of this book and my heart and chest hurt right until the very end.
It wasn't an overwhelming, constant pulse – but more a slow and growing build up of "how the heck is this going to play out?!" I was on the edge of my seat most of this book, not waiting for a twist: waiting for the ball to drop.
Louise is twenty-nine and has no friends, three jobs, and is still broke in NYC. She befriends twenty-three year old Lavinia, a free spirit gypsy type who is living off her rich parents. It's a dark and twisty friendship, really twisty. You know what you are getting with Lavinia, but Louise is another story. They are opposites – with this frenemy vibe – and you don't know which one is really in the driver's seat at any given time. Well obviously something happens at the 50% mark, and the rest of the story is spent waiting to see what fate will have in store.
A deeper message that I pulled from this story was: we only see what we want to see. We can be easily duped if we are not really looking and listening to those around us; if we are only consumed with ourselves.
My goodness, I think I may still be recovering. You see, I stayed up well past my bedtime to finish the last quarter of the book. I had too. I could not go to bed and let this story linger into another day.
It is a quick read. The chapters are long, but the scenes within them are short and move quickly. It's rather trippy at times and just enough is given, but without giving enough (kind of like Louise's personality) and you become addicted to finding out what the heck is going on. Author Tara Isabella Burton's writing style is my jam.
Have you read this or a similar book you can share with us?
I received an arc of 'Social Creature' from Doubleday for my honest review.
Purchase Links
Amazon US
Amazon UK
Barnes & Noble

Please note: this post contains Amazon and B&N affiliate links. If you purchase this book through the links above I will earn a small fee; at no additional cost to you. This will help me purchase more books to read and recommend to you all!