Author: Kate Douglas Wiggin
Narrator: Ann Richardson
Length: 8 hours and 11 minutes
Publisher: Post Hypnotic Press Inc.
Released: Dec. 8, 2017
Genre: Classics


Rebecca of Sunnybrook Farm has delighted readers for over 100 years. Published in 1903, when girls were inevitably depicted as pretty, gentle and proper, Rebecca Rowena Randall burst onto the scene of children's literature. Sent to live with her prim and proper Aunt Miranda, who is expecting her much more demure sister, Rebecca is a "bird of a very different feather". She has "a small, plain face illuminated by a pair of eyes carrying such messages, such suggestions, such hints of sleeping power and insight, that one never tired of looking into their shining depths…." To her Aunt Miranda's continual dismay, Rebecca is exuberant, irrepressible, and spirited – not at all "proper" or "demure". She wins over her aunt soon enough, and the whole town, and thousands of readers and listeners everywhere.

In 1904, author Jack London wrote Kate Douglas Wiggin: "May I thank you for Rebecca?…. I would have quested the wide world over to make her mine, only I was born too long ago and she was born but yesterday…. Why could she not have been my daughter? Why couldn't it have been I who bought the three hundred cakes of soap? Why, O, why?" And Mark Twain called Rebecca of Sunnybrook Farm "beautiful and warm and satisfying". This recording, narrated by Ann Richardson, whose sweet voice has a facility for accents and character voices, is a satisfying listening experience you'll want to revisit. Upcoming from Post Hypnotic Press is a new annotated print/eBook edition of this book, with illustrations from the original publication and a new introduction, as well as a work-book for children.
---
Kate Douglas Wiggin (September 28, 1856 – August 24, 1923) was an American educator and author of children's stories, most notably the classic children's novel Rebecca of Sunnybrook Farm. She started the Silver Street Free Kindergarten, the very first free kindergarten, in San Francisco in 1878. She also established a training school for kindergarten teachers with her sister during the 1880s. Kate Wiggin devoted her adult life to the welfare of children in an era when children were commonly thought of as cheap labor.
Wiggin was born in Philadelphia, the daughter of lawyer Robert N. Smith. Her early childhood was coloured by the American Civil War and her father's death when Kate and her sister Nora were still quite young. Their widowed mother moved them from Philadelphia to Portland, Maine, then, three years later, she remarried and they moved to the little village of Hollis. Kate and her sister, and a new baby brother, Philip, matured in rural surroundings.
From a literary standpoint, the most interesting event of her childhood was her chance meeting with the novelist Charles Dickens. Her mother and another relative had gone to hear Dickens read in Portland, but Wiggin, only 11 at the time, was thought to be too young to attend. However, on the following day, she found herself on the same train as Dickens. Wiggin's engaged Dickens in conversation for the length of the journey, which she later detailed in a short memoir, A Child's Journey with Dickens (1912).
---

Ann Richardson has been narrating for major publishers as well as independently published authors since 2008, happily giving voice to classics such as "Rebecca of Sunnybrook Farm" (Kate Douglas Wiggin), "Greenwillow" (B.J. Chute), and Zane Grey's "Riders of the Purple Sage". Her narrations have been awarded AudioFile Magazine's Earphones Awards, as well as having been finalists in the Voice Arts Awards in 2016 and 2017. In her spare time Ann is a volunteer narrator for Learning Ally (formerly Recording For the Blind and Dyslexic), and speaks to author groups and at writers' conferences about the process of making an audiobook.
---

3.5 disco balls
I am a huge Shirley Temple fan and LOVED her in Rebecca of Sunnybrook Farm, so when I saw this tour I knew I had to jump on it! Well, besides the characters names Rebecca, and Miranda, nothing from the book made its way to the movie. After the initial shock, I realized that I got to experience a whole new story.
Listening to this classic was very interesting. It was almost as if I was shuttled back in time and in that quaint little town right there with everyone. There were many references to religion and social status that I was more aware of as an adult; even the writing style was so different from what we are used to nowadays (providing an informal history lesson).
Listening to this audiobook was like opening a time capsule buried a hundred years ago! It may be a good audiobook option for those long family car rides or as a bed time story.
Note: if you are like me and listen to audiobooks at 1.25x, beware. It takes a bit getting used too, as the narrator already speaks rather swiftly and increasing the speed made her sound a bit like the Micro-Machine guy. 😉
I received this audiobook as part of my participation in a blog tour with Audiobookworm Promotions. The tour is being sponsored by Post Hypnotic Press. The gifting of this audiobook did not affect my opinion of it.
---

Rebecca of Sunnybrook Farm Giveaway: 3-Month Audible Membership
---

Aug. 26th:
Cover Lover Book Review
The Book Junkie Reads . . .
Jorie Loves A Story
Aug. 27th:
Author CA Gray
Macarons and Paperbacks
Aug. 28th:
T's Stuff
Aug. 29th:
Saturday Nite Reader
Aug. 30th:
Jazzy Book Reviews
The Reading Bud
Aug. 31st:
The Book Addict's Reviews
Sep. 1st:
What Emma Read Next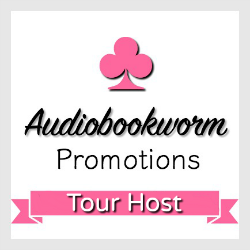 ➜Sign up as a host here