This week JenChaos Reviews nominated me for a Sunshine Blogger award! How lovely! It is so nice to be recognized and I am so appreciative. I spend way too much time overthinking my posts, so its nice to know at least someone is reading and enjoying them 😉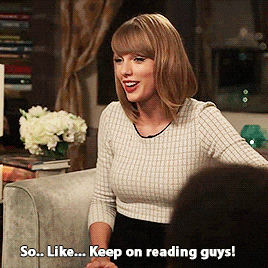 The Rules:
Thank the person who nominated you and link their blog to this post
Answer the eleven questions asked by your nominator
Nominate eleven bloggers
Ask them eleven questions, different to the ones you've answered
List the rules
Display the Sunshine Blogger Award logo on your post and blog
Jen's 11 Questions:
What do you do in your free time besides reading and blogging?
When I am not at work or reading I am usually sleeping or doing chores. Which means, I probably read too much. I stopped watching TV last year and haven't missed it. I do watch the occasional Netflix movie, but for the most part I am usually reading, writing a blog post or walking my dog. I am so exciting, I know; don't be jealous. hehe.
Do you have any kids? If so, how many?
No. I am typically not a fan of this question for many reasons. One, its not as easy for some and two, it makes me feel less like a person for not having one. I know that its certainly not the intention when asked of this question, so I usually pay it no mind. This is a silent struggle too many people face, myself included. Love to all those fighters xo.
How many books, on average, do you read a month?
9 – and I wish it were more! There are so many books I want to read and want to read them all now.
What time of day do you usually start working on your blog? Morning, afternoon or evening?
Evenings after work or mornings on weekends; weekends I am more flexible and sometimes will blog in the evening. Like my eating habits (addressed below, hehe) its definitely mood based.
Where do you see yourself in ten years?
It would be nice to retire early and live on a lake. Should I start playing the lotto?
What is your favorite food?
Depends on my mood! If I could eat Strawberry Shortcake everyday – I totally would! The real Strawberry Shortcake with the hot biscuit, cut up strawberries and homemade whipped cream. 
<– What is the WORST book you ever read and wish you never read it?
Lie with Me by Sabine Durrant. Yikes.
What is the BEST book you ever read and have re-read it? –>
A Thousand Splendid Suns by Khaled Hosseini, but I haven't re-read it – will probably add that to my 2019 reading list.
Do you read comics and graphic novels? If so, what's your favorite?
No, they are not my jam.
Do you work alone on blogging or do you have help at home or online (like a developer or something)?
Alone on my blogging. My friend is a graphic designer and did work up my logos for me though. She is brilliant!
What country do you live in?
United States
I Nominate:
Trendy Simple Life
Six Minutes For Me
Books on the Bookshelf
Thrifty Bibliophile
and anyone else who would love to answer my questions: I can't wait to read your answers! XO, Nikki
My 11 Questions:
What has been your favorite read of the summer?
What author is your must read and what is your favorite book from their collection?
Do you post reviews on all the books you read or just the ones you like; how do you handle negative reviews?
Is there a book where you preferred the movie over the book?
What are your Top 5 albums of all time?
How do you promote your blog? Any successful tips you can share?
Favorite social media platform and least favorite, and why? (Instagram, Twitter, Facebook, Tumblr, etc.)
If you could be best friends with any fictional character, who would it be?
Your go-to book genre for when you are looking for a quick read?
Go-to snack when you are blogging?
Create your own question (tell us something hardly anyone knows about you!)
Thank you again Jen for thinking of me! You are the best!