3.75 disco balls
Published: April 2, 2019 by Harlequin Desire
Category: Romance
#6 of the Copper Ridge Series 
When I need a light, quick read to up my reading pace I go with my tried and true Maisey Yates' Copper Ridge Cowboy series.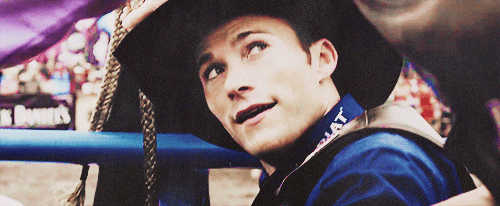 Ain't no shame in my cowboy game. In Need Me, Cowboy Levi Tucker does not disappoint.
Levi Tucker is fresh out of jail for a crime he didn't commit. He was exonerated but that doesn't give him the last 5 years of his life back, nor ease up the revenge he seeks on his ex-wife for possibly faking her death: he has something to prove to her and the town. So he hires a fresh faced, young architect prodigy – Faith Grayson – to design his new home. This house will be his redemption. What he doesn't plan on doing is mixing business with pleasure, but chemistry has other plans.
At 216 pages, this book was exactly what I needed to get out of a high blood pressure too many frustration inducing nonfiction books in a row situation…say that 3 times fast: holy moly tongue twister.
 on the flame meter
Why 3.75 disco balls?! I just had one slight issue with Faith's situation; I am a bit over that trope. But, don't let that stop you from meeting all the cowboys in Mrs. Yates' Copper Ridge series. Happy Reading!
I received an arc of this book from NetGalley for my honest review.
Purchase Links:
Barnes & Noble
Indigo
Amazon UK
Please note: this post contains B&N, Indigo, and Amazon affiliate links. If you purchase this book through the links above I will earn a small fee; at no additional cost to you. This will help me purchase more books to read and recommend to you all!