Box Set 4 disco balls
Published: September 4, 2014
Purchase: Amazon Box Set is $3.49, for all 3 stories that is a steal! $0 if you have kindleunlimited (From February 19 – 23, 2018, the box set is free!)
Category: Novella, Mystery, Suspense
Meet Jamie Quinn, a lawyer who practices family law yet finds herself in the middle of a few criminal cases (one that hits a bit too close to home). She recently lost her mother, took a sabbatical from work and suffers from insomnia. In Book 1, she is forced back into work mode when her cousin is accused of murder.
Read more to view my reviews for Books 1, 2 and 3. I received an ebook of the Box Set from the author, Barbara Venkataraman, in exchange for my honest review.
Book 1: Death by Didgeridoo
4 disco balls
I had to look up what a didgeridoo was and was kind of shocked when my iPhone knew what I was typing only a few letters in. Like, it was an actual real thing?!
We meet Jamie Quinn, an unemployed lawyer, who is grieving the loss of the mother. She receives an unexpected call from her Aunt asking her to meet her at the police station as her cousin has been arrested for murder. Her cousin has Asperger's and Jamie thinks of everything she can to keep him safe and unharmed. She is a divorce lawyer and not trained in other areas of law, but she will try and figure it out for the sake of her cousin.
She pulls her resources: her best friend Grace who is a corporate lawyer, and former client/Private Investigator/womanizer on the size, Duke to help her find the real killer.
The writing flows really well and there is a lot of dialogue, which if you don't know, I am a real fan of. I felt the story reminded me of a Jodi Picoult novel and would even suggest that it be turned into a novel versus a novella. There is a lot of potential in this story, and selfishly I would like to read more about some of these characters. Some of the evidence and developments come easily (I am certainly not complaining) but there can be some roadblocks and character backstories added to create a suspense book that could be featured on Book of the Month.
Its a quick and engaging read, I recommend checking out.
---
Book 2: The Case of the Killer Divorce
3.5 disco balls
I enjoy the author's writing style and feel she does a good job of constructing moving stories that flow well, I was just left wanting a whole lot more from this one.
Jamie is back to work as a family law attorney when her client's husband winds up dead. Again, she is stuck assisting a criminal case and entrusts her contacts from Book 1. In this book we also are introduced to two new characters (Jamie's dad and a love interest).
It is a novella, and reads very quickly: it could have been longer and I wouldn't have minded that as I like the characters she creates. I don't think it was rushed per se, just more effort to leave us hanging at spots in the story would have worked. All this is because I like Jamie's character and enjoy reading the author's work.
You don't have to read Book 1 to understand Book 2: but I don't recommend reading Book 2 as a standalone. Book 1 and 2 are short where a few hours effort and you will have both finished.
---
Book 3: Peril in the Park

4 disco balls
In Book 3, Jamie's friend, Kip, is in a bit of work trouble (someone is not happy that he is the new Park Director). Jamie is pulled into the drama when she receives a threatening email: she enlists the help of – you guessed it – her favorite PI, Duke, to find out who this person is. Oh, and someone was murdered at one of the parks and it may be related to this troublesome person. What is going on?! Will Duke figure it out?
Compared to Books 1 & 2, I felt this one had a bit more suspense. It isn't the stressful kind that keeps you up until 2 a.m., but still keeps you engaged. There is a character that I was suspect about and I turned out to be wrong…I like when that happens!
It is a quick read, you can read this in one sitting. You can read as a standalone, but I do not recommend. You probably wouldn't know the characters as well without learning about them along the way.
The complete box set is about the same length as a regular novel. Each book moves quickly and are lighthearted reads. So, don't judge a book by its cover…please 😉
I recommend downloading the Box set today! (I feel like that sounds very home shopping network sales-y, as if I should be pointing my finger at the screen and winking. I'll just let LL Cool J provide a visual.)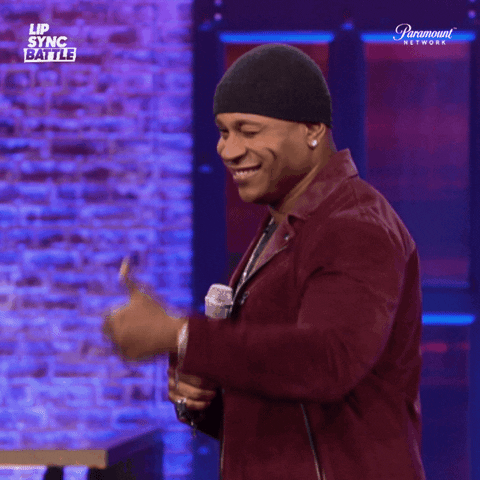 So what are you waiting for? Get your copy today 😉
Thank you, Barbara, for the opportunity to get to know your characters. I bought Book 4 & Book 5 today!