3 disco balls
Publish Date: July 17, 2018 by St. Martin's Press
Category: Thriller, Psychological Suspense, and what I consider Horror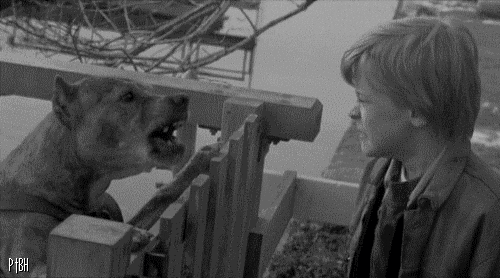 Anyone remember this 90s movie? You have no idea how fitting this reference is, but if you read Baby Teeth you will soon find out.
Long story short: Suzette thinks her 7 year-old daughter, Hanna, is straight up trying to kill her. Only thing is her husband, Alex, has a hard time believing her. Hanna is only her creepy, demonic self when with her mother – or strangers – but never Daddy. Suzette isn't Mother Teresa – you will wonder about her a bit – but no one can hold a candle to Hanna.
This isn't your typical slasher horror book, but it certainly will give you nightmares. If I imagined what Hanna looks like it is this:
  + 
Each chapter alternated between Suzette and Hanna: a style I really enjoyed. When it wasn't freaking me out it offered examples of how two perspectives could easily misinterpret each other: you will wonder where it all went wrong? Was Hanna's behavior Suzette's fault or was Hanna inherently a sociopath?
A master manipulator. Am I talking about Hanna or Suzette, or both?
I had permanent clenched teeth grin throughout most of this book; my fellow passengers on the Path train must have wondered what was up with me the past few days. It was downright creepy (and I am talking about the book, although you could also argue my facial expressions could also be considered as such).
Baby Teeth is author Zoje Stage's first novel. There has been a lot of buzz around this book: the PR was A+. If you enjoy suspense, thriller, horror, I recommend reading so I have someone to talk about it with. Whether you like it or hate it, you will not be able to stop talking or thinking about it.
Have you read or heard about 'Baby Teeth'? Plan on reading it? Do tell!
I received an arc of this ebook from NetGalley for my honest review, as well as print copy from St. Martin's Press.

Purchase Links
Amazon US
Amazon UK
Barnes & Noble

Please note: this post contains Amazon and B&N affiliate links. If you purchase this book through the links above I will earn a small fee; at no additional cost to you. This will help me purchase more books to read and recommend to you all!