4 disco balls
Published: May 23, 2017 by Doubleday
Category: Fiction, Contemporary
Goodreads Choice Award Nominee for Fiction (2017)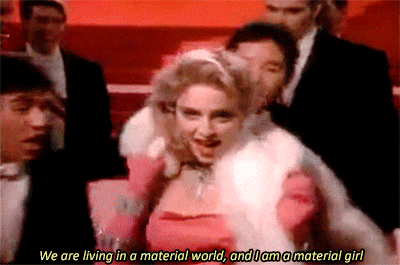 You thought the first two books were ostentatious, you haven't read the third – my word! Now that I got Madonna's Material Girl into your head (you're welcome) lets start with the review.
If you haven't read Crazy Rich Asians or China Rich Girlfriend stop right here. Read my reviews ( #1 , #2 ), read the books (purchase links below), and then you can continue on…
What we get in Rich People Problems:
Who is Su Yi aka Ah Ma?
You thought Eddie was terrible, he is even more extra this go around
Kitty Pong: the hilarity continues from China Rich Girlfriend and it's more glorious than the last storyline
Will Astrid's perfect, private persona come crashing down? Who has it out for her?
Our favorite crazy characters – and a WHOLE SLEW of new ones (yes that is capitalized: its a character list on steroids and hard to wrap your head around so my advice is just go with the flow and don't focus too much on figuring out the family trees)  – and the drama continues
I read this a bit slower than usual as I didn't want the series to end. I hate bidding farewell, but know if it kept going it may jump the shark. I will say: I was very happy with the ending. 
Have you read the CRA series? Seen the movie yet: it was SO good, right?!
Now what to read next?!
Purchase Links
Amazon US
Amazon UK
Barnes & Noble
Indigo

Please note: this post contains Amazon, B&N and Indigo affiliate links. If you purchase this book through the links above I will earn a small fee; at no additional cost to you. This will help me purchase more books to read and recommend to you all!