5 disco balls
Published: April 9, 2019 by Forever Books
Category: Romance, Chick-lit, Women's Fiction
Another summer vibe book to check off my list! This gem was:
🍭  Utterly delicious
🍬  A sugary treat
🍭  An addictive page-turner (Hello Dax!)
🍬  and, as JLo might say a giver of "goosies"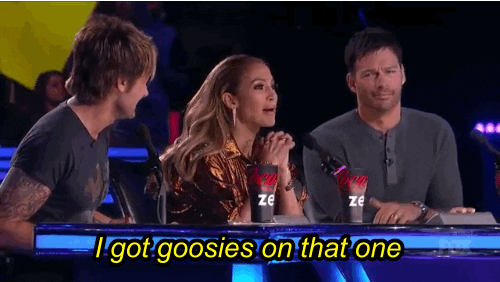 Former child actor Daxton Hughes decides to go to law school where he meets Kailyn Flowers. Kailyn and Daxton were somewhat frenemies both competing for the class's top spot. Oh, and Kailyn was a super fan girl of Dax…and I mean super, super fan.
Fast forward a few years later in which Kailyn and Daxton meet again and will have to work together. Can Kailyn hold it together? And, what about Dax: will he finally act on the chemistry that was – and is still – there between them? Challenging circumstances certainly will not make it easy for either of them.
It was a charming, fun quick read. If you're in a reading slump give it a go! I am currently all about light hearted reads and simply adored this one.
Any feel good books I should add to my summer vibes TBR?! Do tell.
Purchase Links:
Barnes & Noble
Indigo
Amazon UK
Please note: this post contains B&N, Indigo, and Amazon affiliate links. If you purchase this book through the links above I will earn a small fee; at no additional cost to you. This will help me purchase more books to read and recommend to you all!