I am always talking about books I loved, but never the ones I picked up but just couldn't bring myself to finish. In the past that list was non-existent as I finished most books I started even if I disliked them. This year I made a conscious effort to spend my reading time only with books I truly enjoy: so my DNF (did not finish) list has grown tremendously from years past.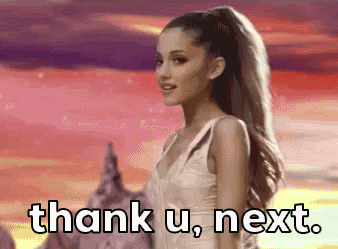 It doesn't mean these books were terrible, it just means I didn't jive with them or was ready to put it down before finishing. Because no book is for everyone I will share why I DNF'd but also share a rave review, and you can make up your own mind:
The 7 1/2 Deaths of Evelyn Hardcastle by Stuart Turton
Published: February 8, 2018 by Raven Books
Category: Fiction, Mystery
3.96 average rating on Goodreads
Synopsis: At a gala party thrown by her parents, Evelyn Hardcastle will be killed–again. She's been murdered hundreds of times, and each day, Aiden Bishop is too late to save her. Doomed to repeat the same day over and over, Aiden's only escape is to solve Evelyn Hardcastle's murder and conquer the shadows of an enemy he struggles to even comprehend–but nothing and no one are quite what they seem.
Me: I got to the 60% mark of the book. It was a long road to get there but I didn't have the 40% in me to keep going. I just don't think mystery is for me: I need a bit of suspense, thriller, and this is a slow burn. It reminded me of the game Clue. It might be considered a cozy mystery, but I am not expert on that genre so don't take my word for it. I really, really tired to keep going. I read the first 100 pages and set aside, I picked it back up again as an audiobook but I think I wasn't fully invested in the characters and you really need to be. It is intricately written and for mystery lovers it will keep your mind reeling.
KC at Nose Stuck in a Book: "I love every twist and turn and how this book kept me on my toes. I never knew who to trust and in the end…It is a wild ride of a book let me tell you."
---
Caraval by Stephanie Garber (audiobook)
Published: January 31, 2017 by Flatiron Books
Category: Young Adult, Fantasy
3.95 average rating on Goodreads
Synopsis: Scarlett has been told that everything that happens during Caraval is only an elaborate performance. Nevertheless she becomes enmeshed in a game of love, heartbreak, and magic. And whether Caraval is real or not, Scarlett must find Tella before the five nights of the game are over or a dangerous domino effect of consequences will be set off, and her beloved sister will disappear forever.
Me: Fantasy, magic, isn't usually my jam. This one didn't pull me in enough and the narrator was a bit annoying (that may be the character, I just couldn't keep going).
Melanie at TBR and Beyond: "It's one of the only fantasy series that has kept me on my toes and I've never met anyone who truly seems to have guessed what is actually going on with Caraval and Legend. I think that speaks volumes in itself."
---
Meaty by Samantha Irby (audiobook)
Published: September 9, 2013 by Curbside Splendor Publishing
Category: Nonfiction, Humor, Short Stories
3.99 average rating on Goodreads
Synopsis: Samantha Irby explodes onto the printed page with her debut collection of brand-new essays about trying to laugh her way through failed relationships, being black, taco feasts, bouts with Crohn's disease, and more.
Me: DNF'd a little over halfway through. Don't get me wrong, there were many laughs had through some of the stories. I am all for sarcasm and Samantha oozes its. It was just time for me to move on.
Jennifer at Blunt Scissors Book Reviews: "We all have that friend. You know, the one that goes there and unapologetically says what needs to be said. Consider Samantha Irby that book friend."
---
I Owe You One by Sophie Kinsella
Published: February 5, 2019 by Dial Press
Category: Women's Fiction, Chick-lit
3.56 average rating on Goodreads
Synopsis: An irresistible story of love and empowerment about a young woman with a complicated family, a handsome man who might be "the one," and an IOU that changes everything
Me: I made it just about 2 hours of the way through and decided to DNF. It's messy, unlikeable characters, and I just wasn't vibing with it enough to care if Fixie finally grew a backbone.
Sabrina at The Reader Devotee: "The characters have such interesting lives and problems that they face and I learn a lot of lessons from their adulting journey. The romance is so good that it is one of my favourite things from the book."
---
White Horses by Amy Bloom (audiobook)
Published: February 13, 2018 by Random House
Category: Historical Fiction, LGBT
3.34 average rating on Goodreads
Synopsis: Lorena Hickok meets Eleanor Roosevelt in 1932 while reporting on Franklin Roosevelt's first presidential campaign. Having grown up worse than poor in South Dakota and reinvented herself as the most prominent woman reporter in America, "Hick," as she's known to her friends and admirers, is not quite instantly charmed by the idealistic, patrician Eleanor. But then, as her connection with the future first lady deepens into intimacy, what begins as a powerful passion matures into a lasting love, and a life that Hick never expected to have.
Me: I didn't make it past a few chapters: I didn't jive with the narrator (she kept reminding me of one of Marge Simpson's sisters, I just couldn't get past it). I thought about switching to the paperback but the way the first few chapters were written, I thought it was better to pass on it.
Leann at The Ohio-an: "For those who enjoy historical fiction, women's lives, and fictional memoirs, you'll find something to enjoy about White Houses. Eleanor Roosevelt-as-lesbian is oft ignored in history: this is a great option for those looking to learn more about her life outside of FDR, and for anyone looking for an LGBTQ+ inclusive story. I specifically recommend the audio book version for the narrator's excellent portrayal of Hick's voice, which you can borrow from Libby through your local library!"
Me: After reading Leann's review I may need to reconsider reading the paperback version – thank you Leann!
---
The 100 Year-Old Man Who Climbed out of the Window and Disappeared by Jonas Jonasson
Published: August 28, 2012 by HarperCollins (originally in 2009)
Category: Fiction
3.83 average rating on Goodreads
Synopsis: It all starts on the one-hundredth birthday of Allan Karlsson. Sitting quietly in his room in an old people's home, he is waiting for the party he-never-wanted-anyway to begin. The Mayor is going to be there. The press is going to be there. But, as it turns out, Allan is not… Slowly but surely Allan climbs out of his bedroom window, into the flowerbed (in his slippers) and makes his getaway. And so begins his picaresque and unlikely journey involving criminals, several murders, a suitcase full of cash, and incompetent police.
Me: Made it to Chapter 18 and then DNF'd. I couldn't keep going; it was a strange bore for me.
Rachel at The Sandguppy: "Okay, this is one of the funniest books I've read in a long time. After talking to a coworker about how much I enjoyed A Man Called Ove, she recommended The 100-Year-Old Man Who Climbed Out the Window and Disappeared, by Jonas Jonasson. Much like A Man Called Ove, The 100-Year-Old Man was translated from Swedish. Both books are about old men getting in over their heads. And they're both absolutely hilarious."
---
If you loved any of these books, show them some love in the comments!