5 disco balls
Publish date: April 14, 2020 by Forever
Category: Contemporary Romance, Women's Fiction, Chick lit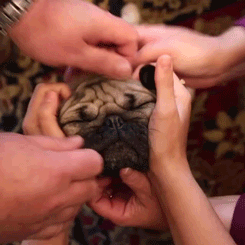 <— This is how I feel about this book. I have been holding this review in, waiting for pub day and I am EXPLODING with excitement that its finally out in the world!
5 STAR HERO:
It was the perfect rom-com that snapped me out of my reading rut. I DNF'd the 3 books I picked up before this…my rut was on a serious downward spiral, but I digress. I read it in ONE DAY by alternating between audio and book; both of which I loved.
First things first: each chapter is a song title (try not to listen to its Spotify playlist on repeat, just try). If you know me, you know I love music probably more than books: this book – the playlist, the witty banter – is my spirit animal.
Supporting character in The Friend Zone, Sloan is coming in hot with her own book (can be read as a standalone). She is lovable, relatable, charming; I would give her a hug if I could (and you know I am not good at hugs). Jason is delicious, attentive, respectably flirty, in essence the perfect book boyfriend.
Sloan has a run in with Jason's dog and reaches out to Jason but doesn't hear back for weeks so she decides she is going to keep the dog…but alas Jason finally responds. Before they meet IRL they are getting to know each other through fun, flirty texts….does she really, really know him? The back and forth convos are delightful and giggle inducing. But, will Sloan give Jason his dog back?
I can keep going with a synopsis, but that takes away from the experience of getting to know these two characters. So just take my word for it and dive right in.
My 2 ¢: Ya'll this book is NOW available: what are you waiting for…go buy a copy! preferably from your local bookstore: online of course, curbside pick up if possible because you want to read ASAP
Enjoy! I hope it provides you an escape, like it did for me.
Tell me of a song you would attach to a certain book, any book…and go!

thank you Berkley Romance & Libro.fm for providing me early review copies in exchange for my honest review
Purchase Links:
Barnes & Noble
Indigo
Find it at your local independent bookstore: Bookstore Link
Please note: this post contains B&N & Indigo affiliate links. If you purchase this book through the links above I will earn a small fee; at no additional cost to you. This will help me purchase more books to read and recommend to you all!