5 disco balls
Published: February 18, 2020 by K. A. Tucker
Category: Contemporary Romance
sequel to The Simple Wild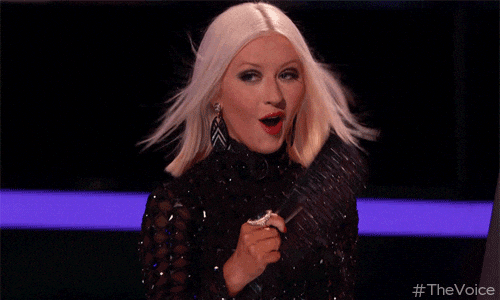 This sequel did not disappoint! Excuse me while I continue to fan myself. My nerves: good lord and Jonah …did I say Jonah?!
Sorry Joshua Templeman from The Hating Game, it's not you its me. That was me breaking up with my book boyfriend. He's been replaced by the Yeti!
First, if you haven't read The Simple Wild by K.A. Tucker you need to go do that. Then you will NEED the sequel Wild at Heart like you need oxygen. I am not being dramatic, you'll see. Don't read any further if you want to read The Simple Wild. Come back when you're done reading to thank me!
In Wild at Heart, Calla can love Jonah all she wants but if Calla isn't happy with anything else in her life…well Jonah can only be so much, and that's when he's even around. Are they doomed like Calla's parents? Wild at Heart is Calla's journey in finding her happiness; we just aren't sure if that is Alaska…I mean bears, wolves, mosquitos, moose, guns, crotchety neighbors, loneliness…Alaska isn't sounding so hot.
I LOVED the sequel. It was just as good as the first and I am so happy with how it turned out…although it had me holding my breathe one too many times I was SO nervous!
The story is realistically authentic (this makes sense to me, even if I find it odd to repeat this phrase over and over making sure it sounds right). The chemistry is electric and the new supporting characters hold their own. It also makes me want a pet raccoon. 😉
My 2 ¢: who I think should play Jonah & Calla in a movie (Alexander Skarsgard & Nina Dobrev):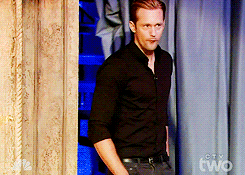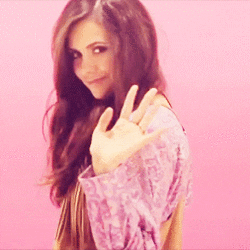 Have you read The Simple Wild yet? If not, when?! 😉
thank you Social Butterfly PR for providing me an early review copy
Purchase Links:
Barnes & Noble
Indigo
Find it at your local independent bookstore: Bookstore Link
Please note: this post contains B&N & Indigo affiliate links. If you purchase this book through the links above I will earn a small fee; at no additional cost to you. This will help me purchase more books to read and recommend to you all!